TOGETHER,
WE CAN CHANGE THE WAY THE WORLD DOES BUSINESS
We have been working together with global brands around the growing issue of the volume of obsolete stock that would otherwise be consigned to landfill.  For all concerned this is expensive, reputation damaging and most importantly detrimental to both the immediate environment and planet.
Our business provides a reprocessing solution that allows brand owners to protect their brand and reputation, generates additional revenue and provides unquantifiable environmental benefits.
WE ARE CERTIFIED B CORP
Kans and Kandy Group, founded in 2000, operates three distinct divisions, each with a set of values steeped in the mission of our B Corp Certification.
We are leaders in the health & beauty discount and residual stock sector through our core operating business Kans and Kandy Wholesale. We are a trusted supply chain partner to the world's largest FMCG brands, working ethically and responsibly to provide sustainable solutions for obsolete stock.
Our growing property division, Kans and Kandy Property, owns a diverse portfolio of land and properties. We are particularly proud of our focus on working with tenants who are leading the way in eco and environmental projects, including the creation of sustainable energy and high-volume plastic recycling.
Our own personal values and beliefs drive the work of the Kans and Kandy Charitable Trust. Every year 10% of net profits are donated to the Trust to help projects both in our local communities and across the world.
We are committed to continuous improvement of the governance that shapes our values and we are dedicated to upholding the standards of a B Corp by supporting people and the planet.


WE'RE SEEING RESULTS AND LEARNING LESSONS
We established our wholesale business in 2000 and we very much want it to continue to thrive into this century. We will continue to change, modify and improve our operation wherever we can to make a difference.
We choose to do business with and let our property to those who are leading the way in sustainability.
We have agreed a lease with GRIDSERVE for a plot of land we own in Gateshead, Tyne & Wear. GRIDSERVE is an international sustainable energy business, headquartered in the UK. They intend to build a state of the art electric forecourt, which will only be the third of its type in Europe. We are excited to be involved in changing the face of service stations.
We also agreed a deal with Biffa in 2018. We chose Biffa over other potential tenants because of their vision for the site. Today there is a £27.5-million PET plastic bottle recycling facility capable of converting 57,000 tonnes of PET plastic per year – equivalent to 1.3 billion plastic bottles – back into high-purity plastic pellets, to be sold on to manufacturers.  We are proud of our part in putting the North East at the heart of recycling capability and creating a more environmentally sustainable future.
Talk to us today about how we partner with companies to make positive environmental and economic impact.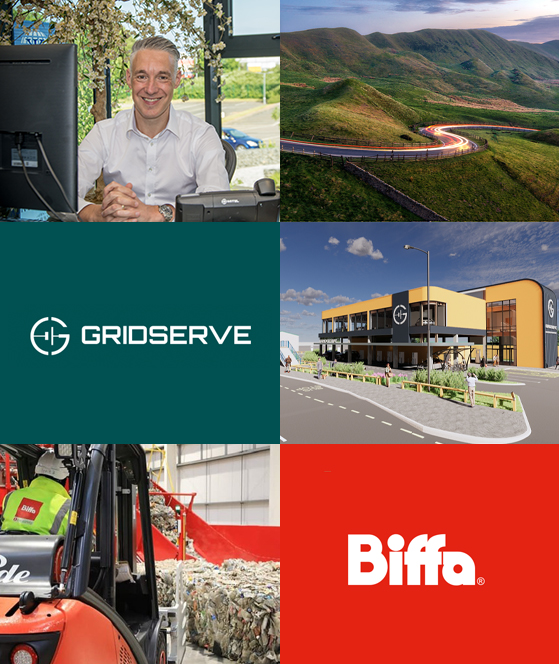 AMBITIOUS SUSTAINABILITY
Kans and Kandy have ambitious targets around our approach to sustainability.
Our Head Office and Distribution Hub generates our own power.
We use electric vehicles or cycle whenever feasible. We have charging points in our car parks.
We try to reduce the amount of utilities we consume by having motion sensors for lighting and water.
Our re-processing facility only uses recyclable card and no single-use plastic.
We work closely with our logistics partners who are committed to reducing their carbon footprints.
We know there is more to achieve and we are continuously improving how we do business for the better.

CONTACT US
Contact us and discover how our solutions will help you maximise return and increase profits.